If you are searching out Ignou MA | MRD solved assignment 2019-20 free of cost? So this platform is the best for Ignou assignments for 2019-20. Here we are able to offer you the entire statistics about IGNOU MA | MRD 1st Year & 2nd Year Solved Assignment 2019-20 free of cost Download. We will provide all the IGNOU MA | MRD 1st Year & 2nd Year Solved Assignment 2019-20 free of cost Download for all courses. Previous Year IGNOU Solved Assignment free of cost download.
School of Continuing Education has released a Master's Programme in Rural Development, M.A.(RD) from July 2005.
The syllabus of the M.A. Programme in Rural Development is designed to include such diverse instructional contents as are important in the making of this subject inside the Indian Context. An essential component of this Programme is a dissertation primarily based on empirical studies in rural regions. The Programme will be useful to employees working in numerous Govt.
Departments/companies, NGOs, Cooperatives, Banks, and different institutions engaged in rural transformation. It will also be useful for fresh graduates interested in pursuing a career inside the subject of rural development.
Program Code: Master of Arts (Rural Development) (MA(RD))
Session: July 2019- January 2020/July 2020- January 2021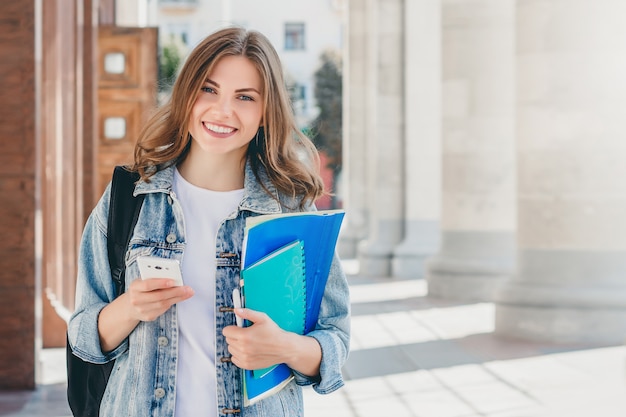 CLICK THIS LINK AND DOWNLOAD YOUR ASSIGNMENT
RELATED LINKS
1ST YEAR(COMPULSORY)

Course Code
Title of the Course  

LINK

MRD 101

Rural Development – Indian Context
ORDER NOW EM RS.25/-WhatsApp
MRD 102
Rural Development Programmed
ORDER NOW EM RS.25/-WhatsApp

MRD 103

Rural Development – Planning and Management

MRD 4
Research Methods in Rural Development

MRDP 1

Dissertation
RS.2500

2ND YEAR

Course Code
Course Name
LINK
RDD 6
Rural Health Care

RDD 7
Communication and Extension in Rural Development

MRDE 101

Rural Social Development

MRDE 2
Voluntary Action in Rural Development

MRDE 3

Land Reforms and Rural Development

MRDE 4
Entrepreneurship and Rural Development
ORDER NOW EM RS.25/-WhatsApp
Payment modes you can use :

UPI             –7668042259@upi
GooglePay – 7668042259
PhonePe    –7668042259
Paytm        – 7668042259
and Net Banking is also available
Note: If you face any problem in downloading the Ignou assignments then :
Whatapp/ Call us at 7668042259 or drop a  mail  at ignousolution22@gmail.com
IGNOU Solved Assignments Submission Last Date for 2019-20
For Dec 2019 Exam: 30th September 2019
For June 2020 Exam: 31st March 2020
For Dec 2019 Exam: 30th September 2020
Attendance
You will be required to complete seventy-five percent attendance in theory counseling to become eligible for appearing in the Term-end Examination. Similarly, you will be required to complete ninety percent attendance in practical contact sessions to become eligible for appearing in practical examination.
IGNOU Assignments –
The venture is a method of persevering with the assessment of principle and realistic. Assignments will help you to recapitulate the idea and move lower back to the textual content once more in case you are not able to answer a selected question. Thus assignments also assist to boost learning in a distance gaining knowledge of the system of schooling. These assignments consist of a set of questions and sports that you will answer in your personal region by using referring your blocks.
The assignments will cover all types of questions (long answer type, short answer type, goal kind, a couple of of-choice questions, and case studies). The assignments will deliver 30% weightage. You might be required to acquire 50% marks as a bypass percent in each project one at a time. Each undertaking will deliver 100 marks. In the very last end result, assignments will deliver 30% weightage.
A learner should entire a complete of 5 non-compulsory publications during the Second Year.
Term-end Examination
As said in advance, the term-end exam is the predominant thing of the evaluation device and if incorporates seventy percent weightage in the Final end result. The University conducts a term- end exam two times a year i.E., in June and December. You can take the exam simplest after the final touch of the course, failing which you could take the same in December or June of next years within the general span of the programme. In case you fail to get a passing rating within the Term-end Examination, you will be eligible to reappear at the following Term-end Examination for that course as and while it's far held, within the overall span of the programme.
How might we check our assignment status?
To check the status of the assignment, visit this link to the official website of GNOU.
https://admission.ignou.ac.in/changeadmdata/StatusAssignment.ASP.
Assignment/Project/Practical Submission Status/Checking:
 Enter Enrollment No. (9 Digit)*.
Enter the Programme Code.
By clicking on the submit button, you will get the result on the screen.
How can we get good marks in IGNOU assignments?
To get good marks in IGNOU assignments we should follow the followings methods:
The matter (answers) should be ours.
Our every answer should be  Unique and not copied from anywhere.
We have written all answers in easy and understandable language in assignments.
We put all our efforts into writing to make it best, we will check all the assignments after completion.
We will follow all rules of  Ignou during the presentation of assignments.
All pages of the assignment should be properly arranged and attached inside a file.
All answers should be written in good handwriting.
Proper indentation must be used.
Each and every answer should be properly numbered.
Only white A4 sheets should be used for preparing assignments.
A copy of printed assignments should be attached at the starting of the file along with the assignment code for further reference.
Where to Submit the IGNOU Solved Assignments?
Dear All Ignou Students,  According to IGNOU University, you will have to submit these projects at IGNOU Center.  When you will submit your assignment then don't forget to collect the submission slip, Keep it in mind.
Click on the link for more information.
Any query plz call And WhatsApp: 7668042259